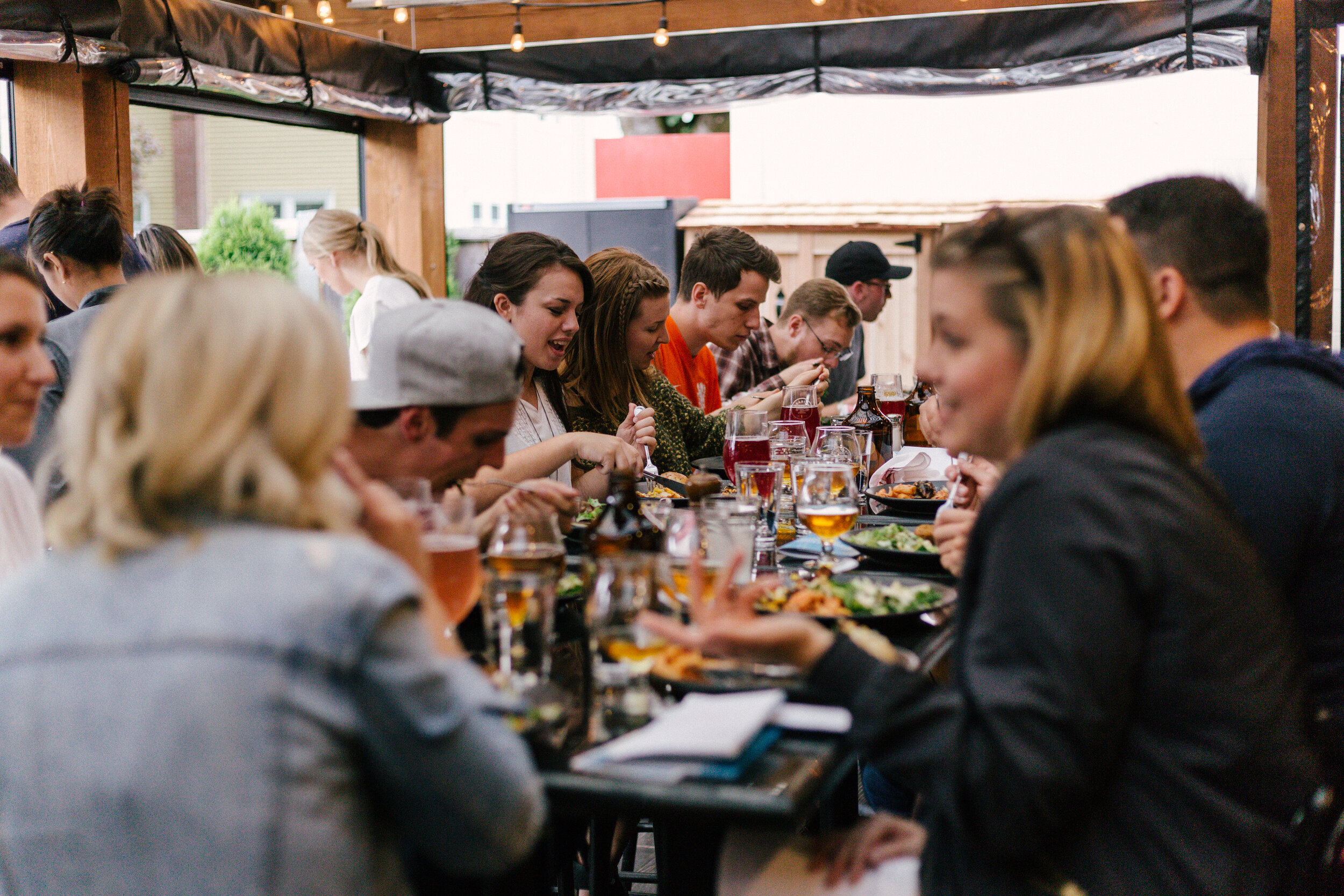 Social Enterprise
Group Coaching
Join a Community of like-minded, world-changing entrepreneurs to stay motivated, grow your business and gain accountability.
Join This Program If You're Asking:
How do I grow and scale my business in the most efficient manner?
How do I know if I'm making progress towards a world-changing vision, when there's no roadmap to follow?
How do I justify the sacrifices I'm making, when it would be so much easier to just go get a 'real' job?
How do I find people who will support my vision, who speak my language, that won't tell me I'm crazy?
How do I stay connected to the calling of my work, especially when progress is slow?
Intentionality meets Accountabilty.
This virtual-cohort is designed to keep you moving and your business growing. Each month provides specific focus areas, guest speakers, time to share best practices and personal challenges, encourage each other, share our insights and build the world-changing businesses of our dreams.
Topics we'll cover include:
Setting a vision for financial and social sustainability.

Identifying multiple revenue streams for your social enterprise.

Aligning with the Sustainable Development Goals for clarity.

Understanding and validating the markets that will pay for your service or product.

Determining impact metrics to ensure you make the difference you seek.

Marketing your social enterprise.

Building a sustainable financial models and seeking funding to get to your MVP or beyond.

Communicating your unique value propositions to each of your stakeholder groups & appropriate outreach activities.

Identifying and positioning your business to Impact Investors.

Considering the appropriate legal model for your business.
Each Virtual Cohort Includes:
1) Connections with a World-Changing Peer Group.
One 90 minute virtual meeting per month that will include:

Specific content & resources related to the discussion topic

Expert guest speakers relevant to the discussion topic

Pre-call assignments and homework

Hot seat / accountability time to share wins and challenges

2 optional individual coaching calls per month with Dora

Unlimited email access to Dora

A moderated LinkedIn community board for your cohort

Monthly newsletters with content, resources & best practices on the topic of social enterprise.
Our highly anticipated guests hail from organizations such as:
Lumina Foundation

Google

Points of Light Foundation

Global Impact Investment Network

Kauffman Foundation

Humana

Shared Value Institute

CARBON
3) Curated Assignments and Individual Coaching
Social startup pricing = $2,250/ Quarter
FAQ's:
How do i know my cohort participants will understand my challenges and be truly supportive?
Some of the most meaningful relationships come from individuals who are working towards very different goals. That said, the challenges and opportunities for growth are different depending on your vision. Each cohort is specifically designed to ensure you get as much out of the relationship as you bring.
Who is this chick?
Throughout my career, I've always enjoyed identifying, understanding and distilling emerging business into practical, measurable, action plans.
Now, as the founder of GivingSpring, I consult with businesses, nonprofits and governmental agencies to build strategies that leverage social entrepreneurship and community engagement for greater social impact and profitability. I'm one of five certified Shared Value Consultants in North America, and had the privilege to created the course "Business Planning for Social Entrepreneurs" at Purdue University. I also serve as an Entrepreneur-in-Residence for the Purdue Research Foundation where I get to support the coolest, most passionate social-entrepreneurs in Indiana.
When not teaching, consulting or parenting, I serve on the board of Cancer Support Community, recently chaired the Global Council for the United Nations' Impact 2030 Initiative, and I lead a Girl Scout troop of 13 third-graders (my most challenging role).